The Center for Dental Excellence prefers amalgam-free fillings to fix cavities
Dr. David Brusky's preference for using amalgam-free fillings for cavity repairs is consistent with his focus on overall patient health at The Center for Dental Excellence. Amalgam-free fillings, comprised of a resin composite material, provide a more natural tooth color than the silver-colored amalgam fillings that were more common in the past.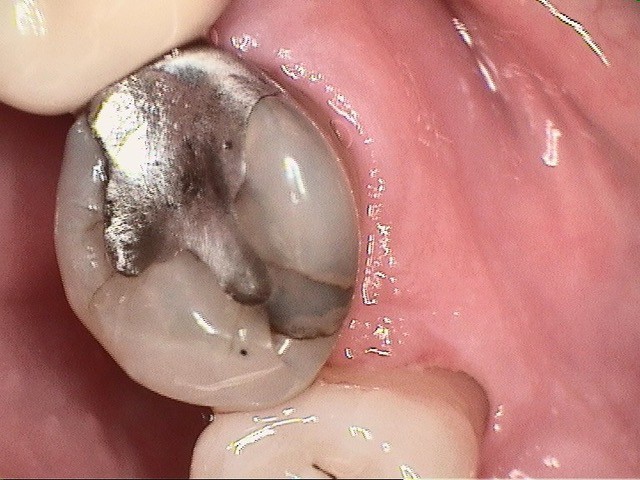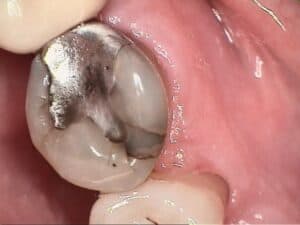 Amalgam fillings, also known as mercury fillings or silver fillings, bring with them the potential disadvantage of heavy metal toxicity. However, simply having an amalgam filling does not necessarily mean you should have it removed. Most amalgam fillings perform well, assuming they are relatively small and shallow, and the bite forces on the tooth aren't too extreme.
Silver fillings are not glued to the tooth in the same manner as amalgam-free fillings. Because of that, it is possible for bite forces to create stress in the tooth structure surrounding a silver filling and develop into cracks in teeth.
"An amalgam-free filling that is solidly bonded to the tooth is far superior to a silver filling, both for resisting new decay and creating better structural integrity of the tooth," Dr. David explains. "Plus, amalgam-free fillings look more like your natural teeth than silver fillings."
Amalgam-free fillings include their own chemistry mysteries
While there is a general consensus among dental professionals that mercury and other heavy metals in amalgam fillings are a health risk, there is some controversy about whether an existing, hardened amalgam filling poses a heightened risk.
Dr. David chooses to err on the side of caution when it comes to removing amalgam fillings by taking steps to enhance patient safety as well as that of our team. High-volume evacuation equipment suctions out chunks of amalgam during the removal process, and a rubber dam inside the patient's mouth enhances your safety and comfort.
"There isn't as much research yet on the chemistry of the resins and the long-term safety of amalgam-free fillings," Dr. David explains. "Despite that uncertainty, I would still opt for an amalgam-free filling for myself or my loved ones because of its superior physical properties and ability to bond to the tooth."
Please call us for more information about amalgam-free fillings and other safe dental practices we follow at The Center for Dental Excellence.
The Center for Dental Excellence in Green Bay, Wisconsin
Dr. David Brusky and his team provide general dentistry services within a holistic framework for patients in Green Bay, Howard, Suamico, De Pere, Pulaski, Shawano and other communities in northeastern Wisconsin. The Center for Dental Excellence is located at 410 Security Blvd., behind the United Health Group building (formerly AMS) in Green Bay, Wisconsin. For more information or to schedule an appointment, call (920) 662-1440 or go to https://www.dentalexcellencegreenbay.com/.